I went to a
T@B
Rally at the Starved Hollow SRA in Indiana
As I normally do when I have a longer drive, I left after work on Thursday night and stopped for the night.
This time I stopped at Nashville Country RV Park, just north of Nashville right off of I-65.
http://www.nashvillecountryrvpark.com/
It was a nice little park with some good clean amenities. I had site 8 which was a partial hookup pullthrough right next to the main building and bath house. The site had water, electric, cable, and wifi.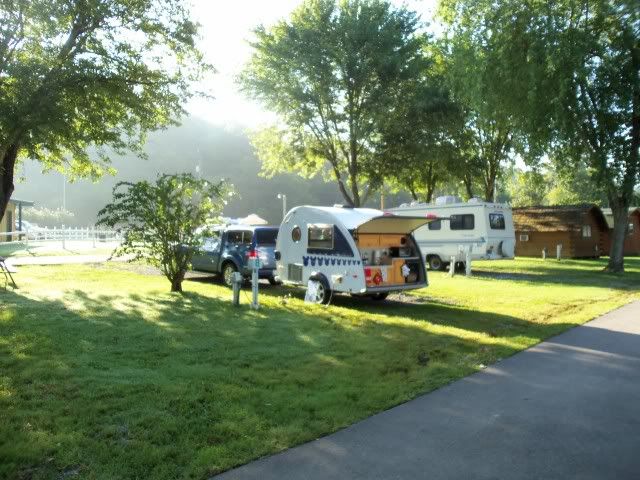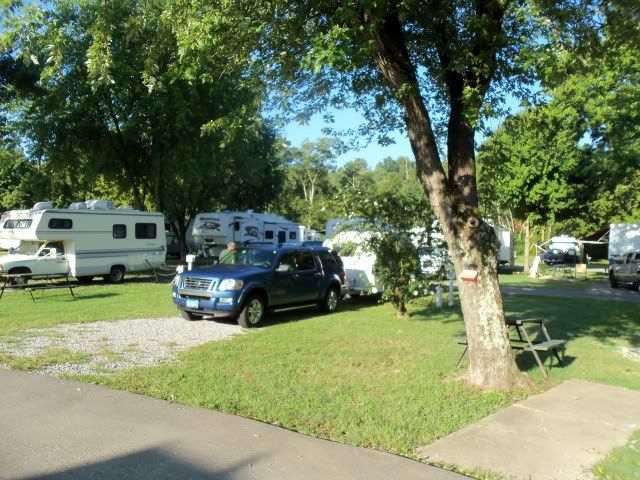 Even on this short stop I gave tours and those two gentlemen continued to talk with each other after I had excused myself to take pictures and get ready to leave :-)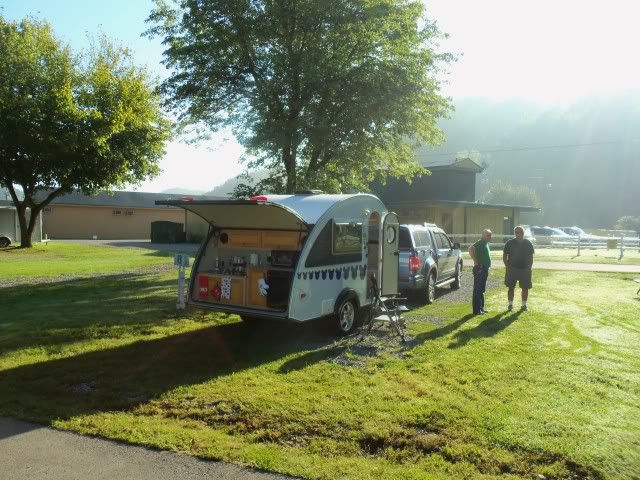 Swimming Pool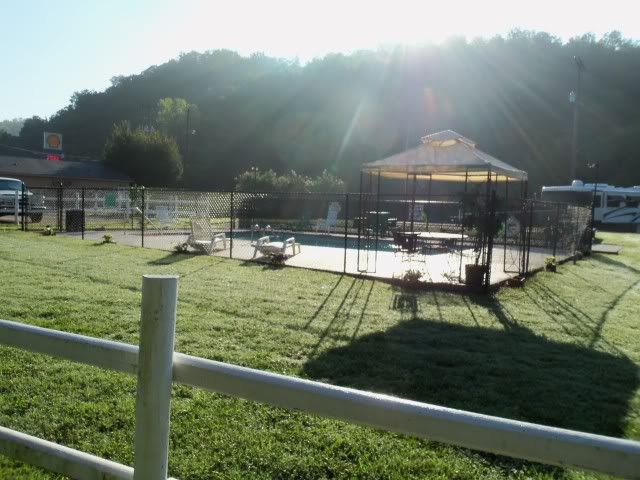 A couple of cabins available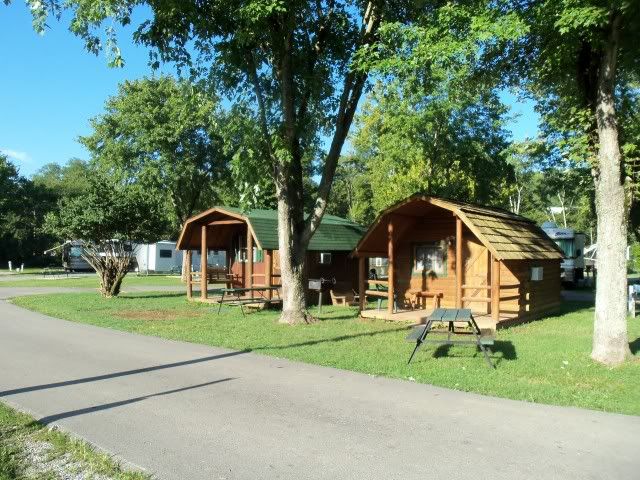 Pool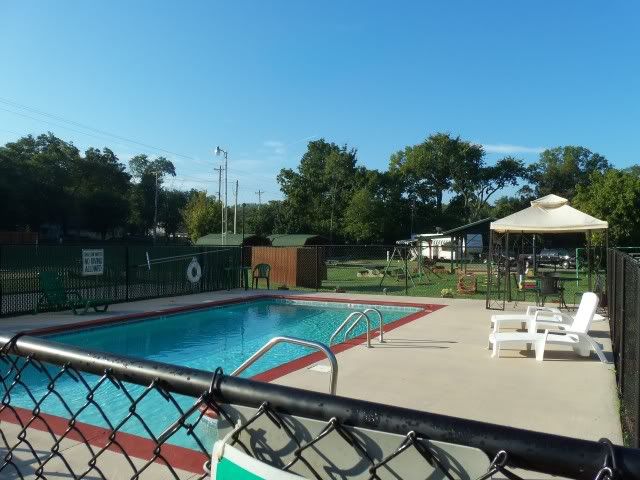 Women's Bath House. (No airconditiong though that I could tell).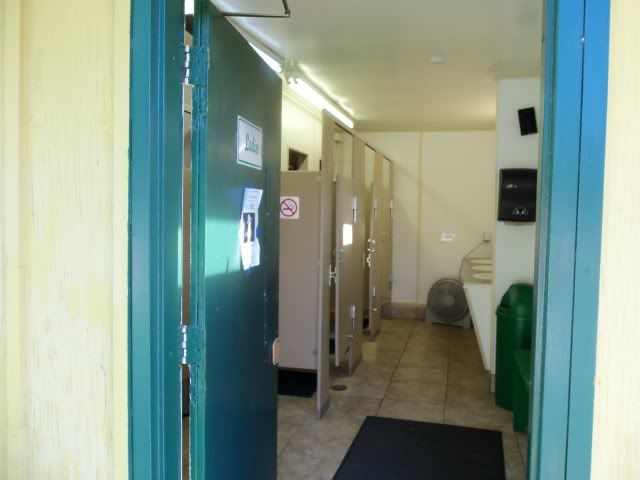 Main building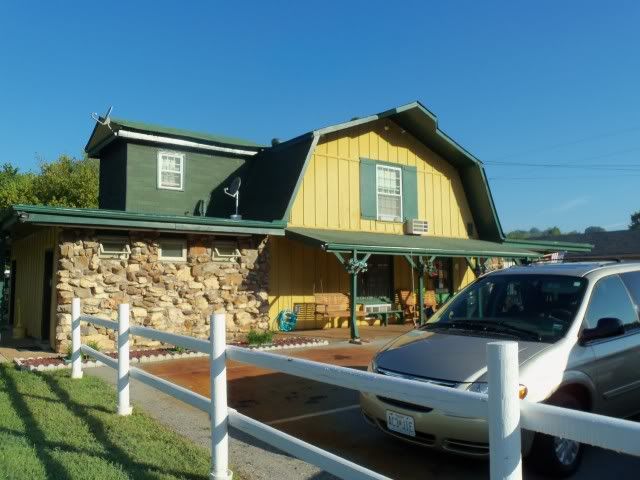 Nice swing and weather rock sign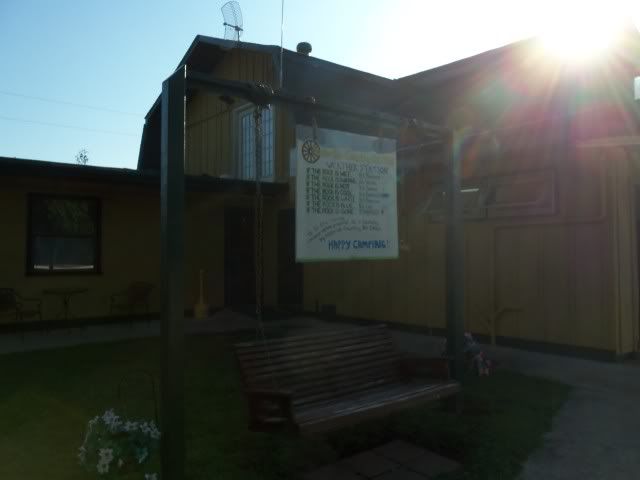 Laundry area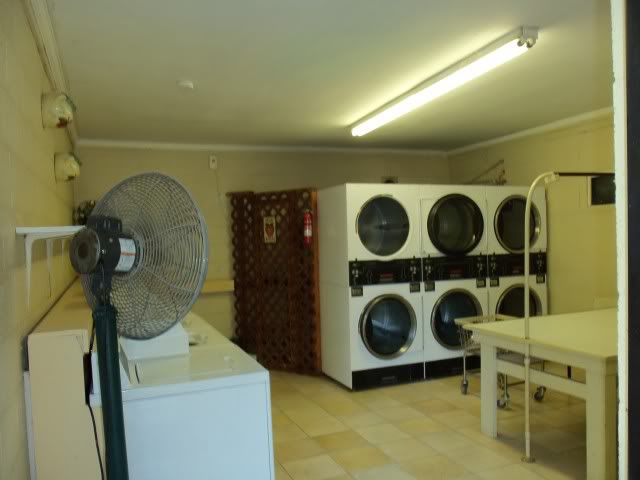 My camper in the partial hookup row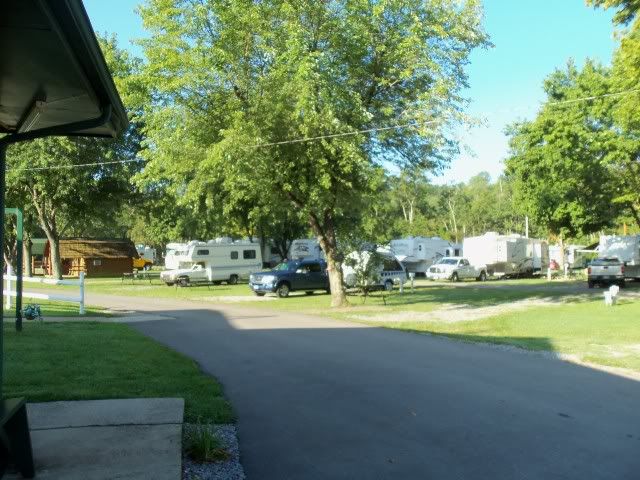 A general campground shot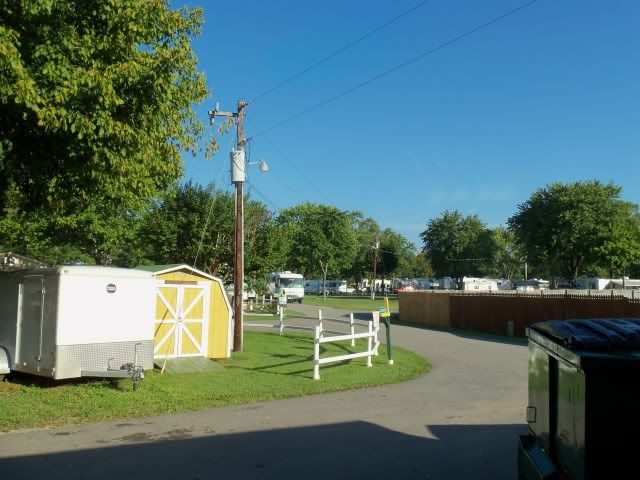 This is the Rally Location.
We were at Starved Hollow State Recreation Area in Indiana. It was about 30 miles off of I-65. I was in Site 15 which was electric only with water and grey water sink nearby.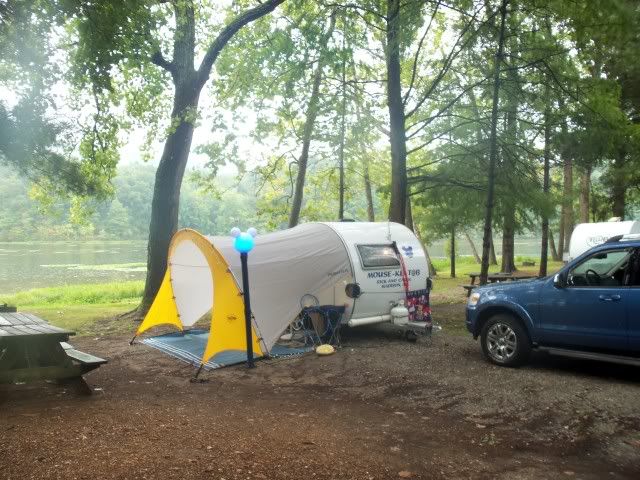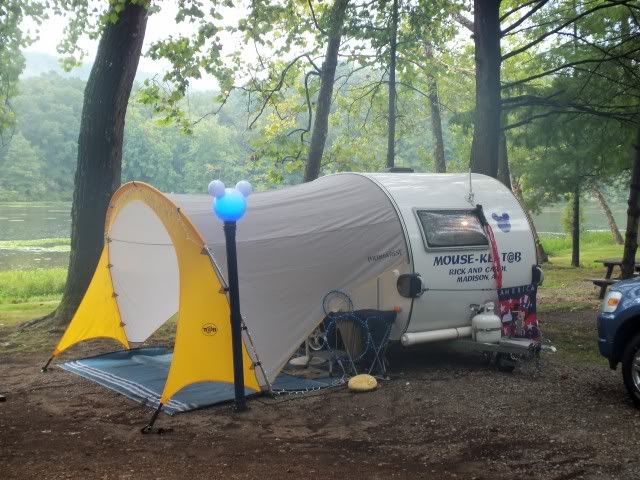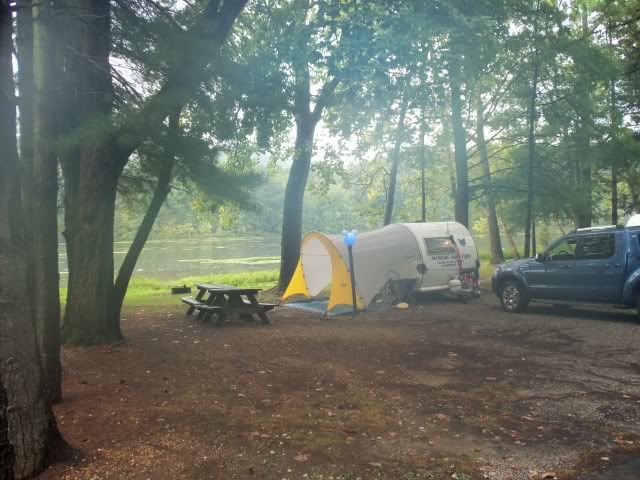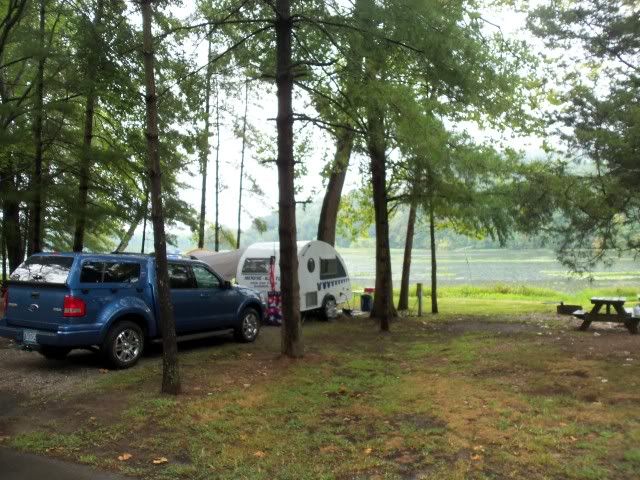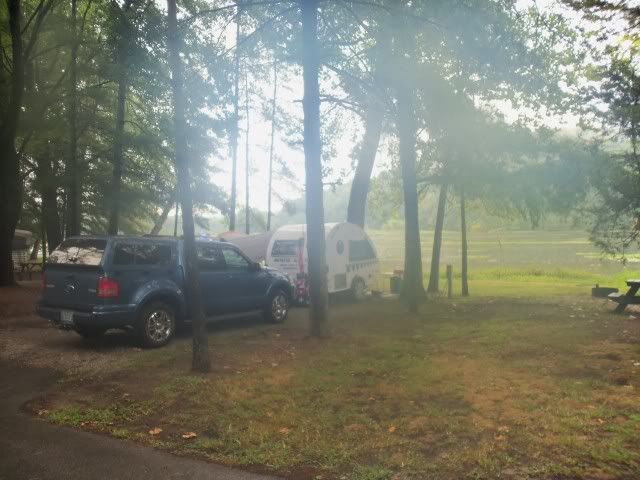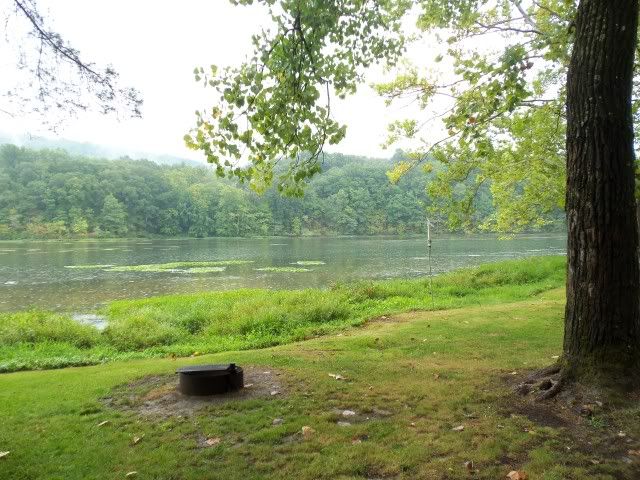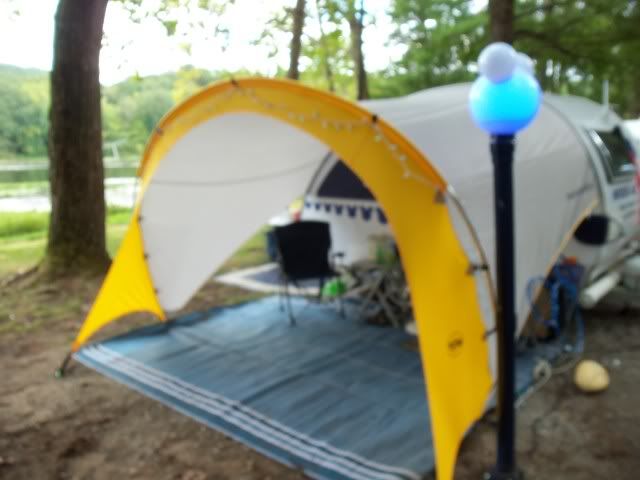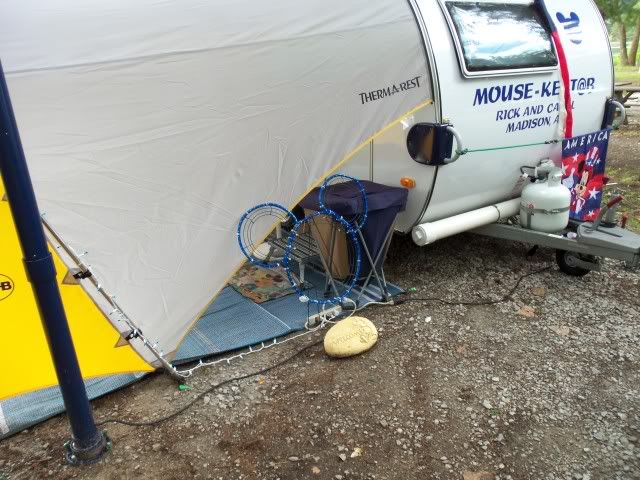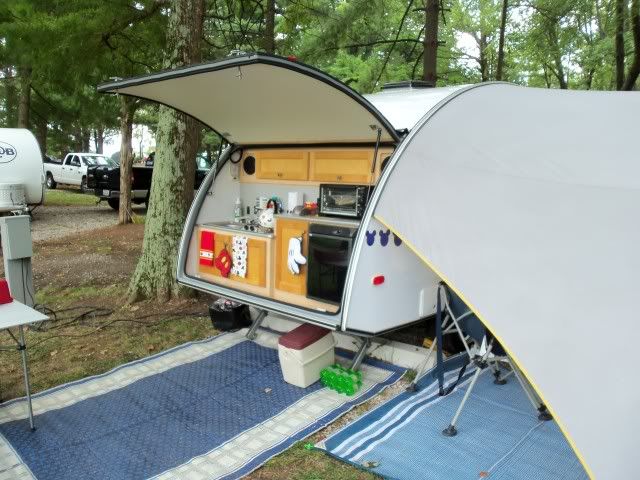 There where several other
T@Bs
at the Rally. There was also a
T@DA
, Scotty Serro, and we met someone with a classic U-Haul camper.