Here are the pics of the Magic Mesh Screen Door I just installed.
I got some 1-inch wide plastic trim in a finish similar to the interior T@B finish and a heavy duty Magic Mesh (as seen on TV).
I measure and cut the trim to fit around the inside of the door and mitred the corners. Then I found the center of the top piece and stapled the Magic Mesh to the backside of the trim and cut off the excess on either side and bottom.
Then I taped the entire thing in place with blue painters tape and secured the trim around the door with 3/4" screws. I coated the screws with some Gorilla Glue before screwing in. I did use a drill to make pilot holes.
I had a couple of extra magnets from the material I cut off that I attached to the bottom for weights.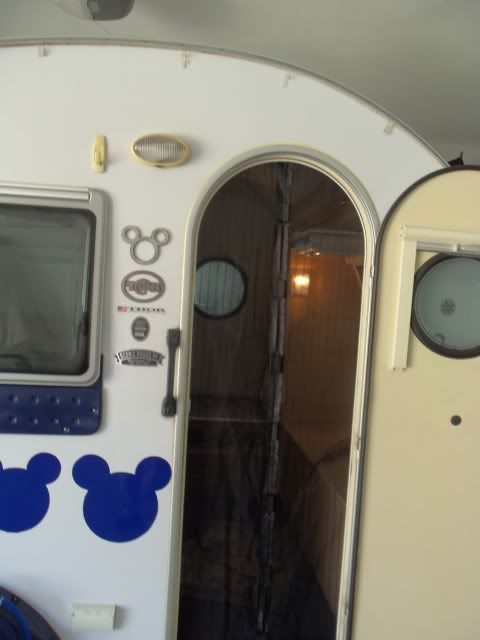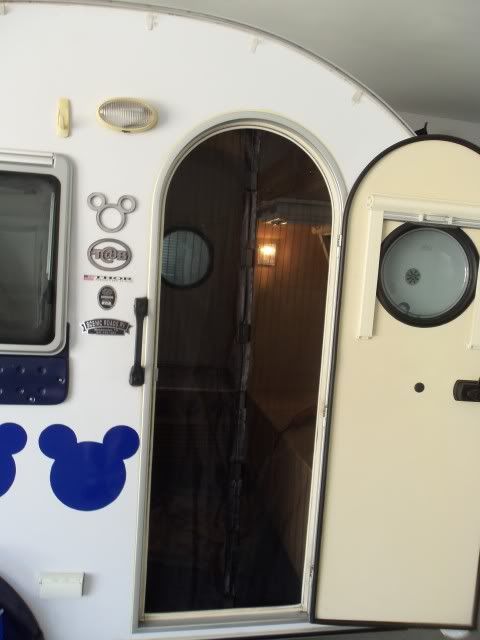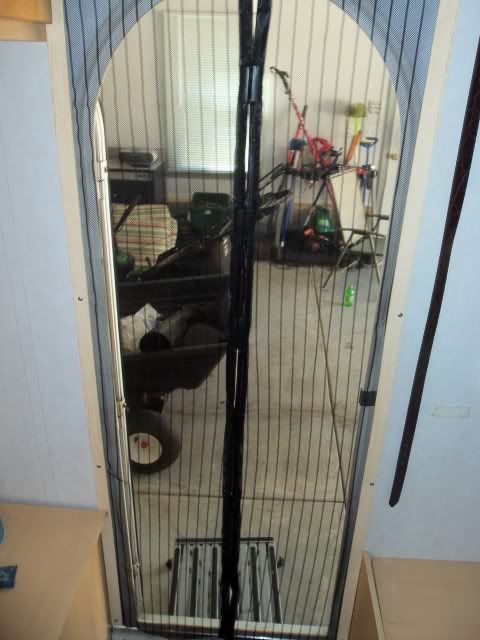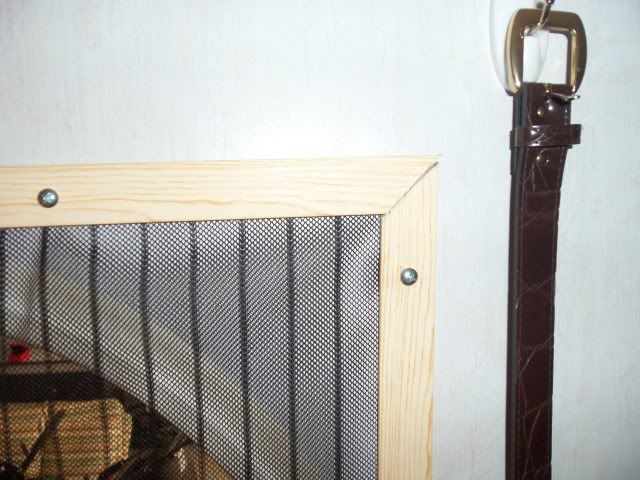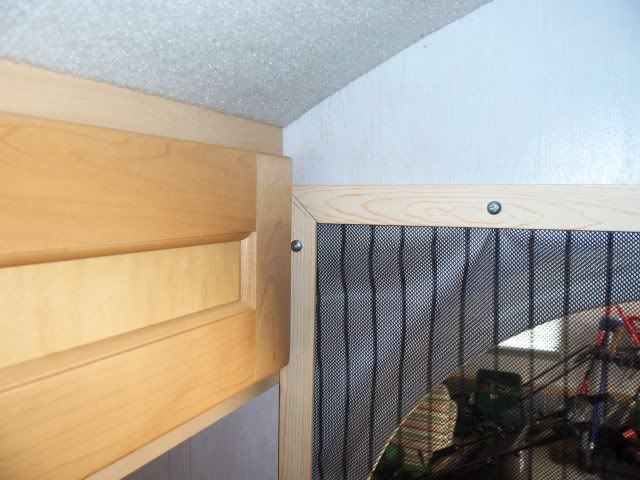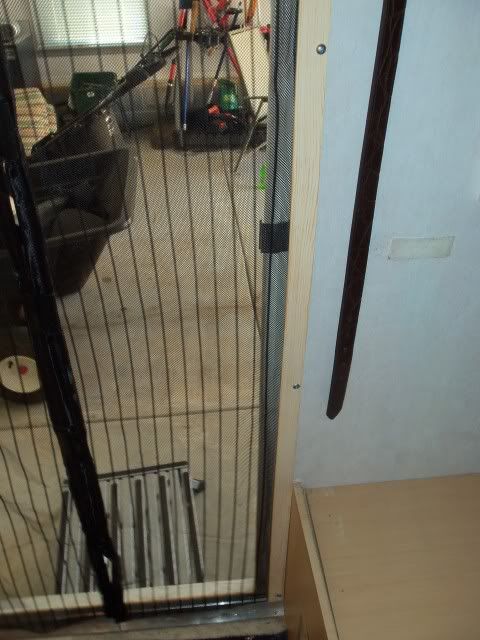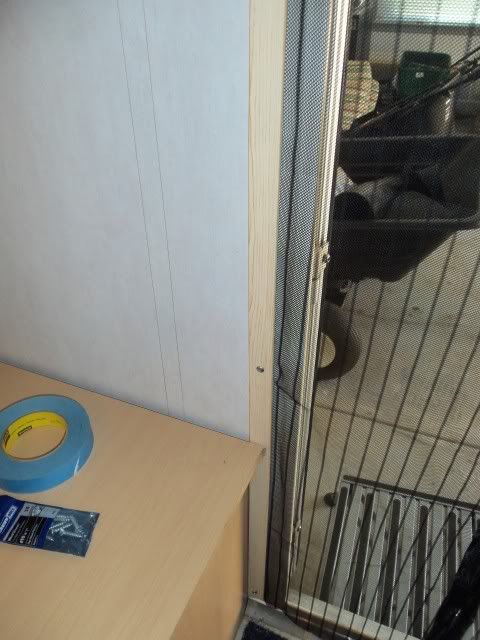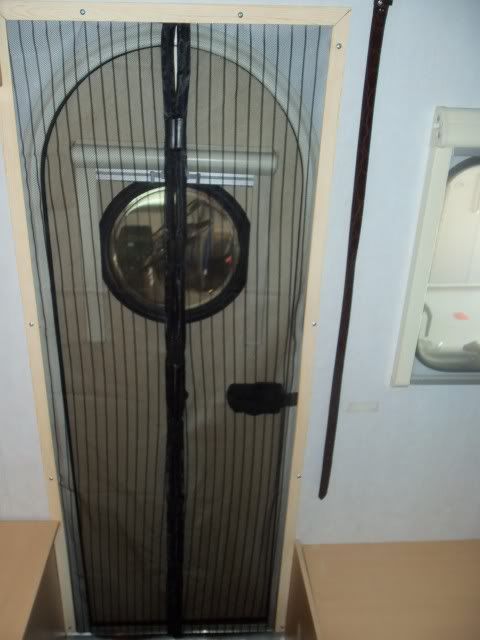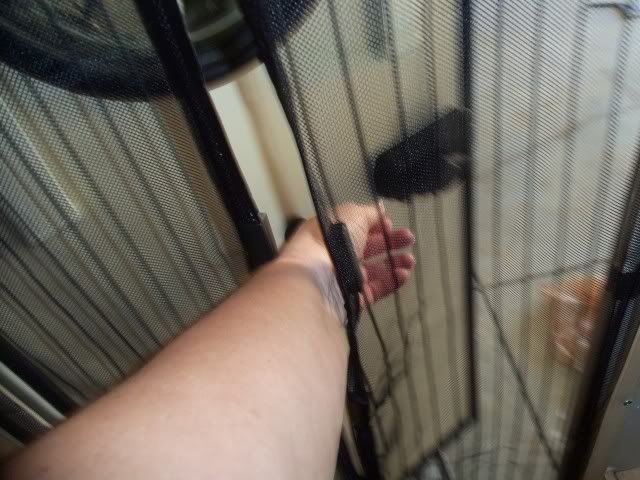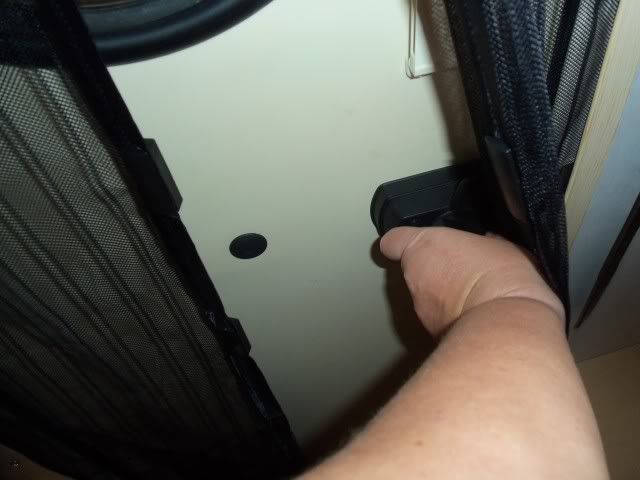 Thanks for readin!!!
Comin next Halloween at Disney World!!! (Yes, I know AGAIN!!)