I made a
T@B
grey water sewer line and devised an easy way to store it on the
T@B
.
First I took an old garden hose and cut it off short, and mounted another female hose connector on the other end.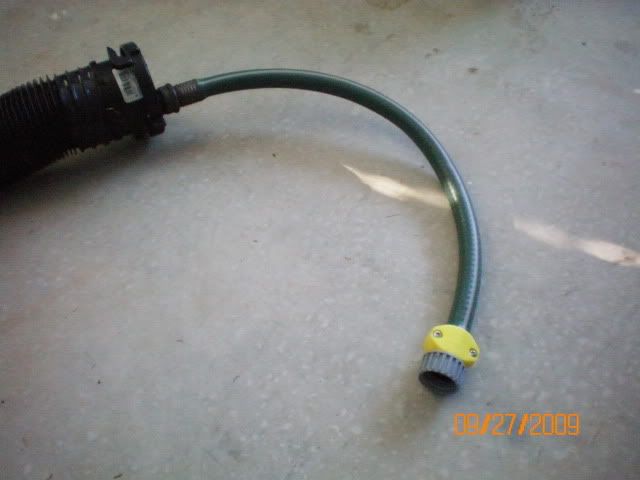 I purchased this water hose adapter and siliconed it to a sewer hose connector.
The connector looks like this.
I got a couple of large hose clamps that would go around the PVC
I got two threaded pipe ends, and two threaded pipe caps.