Walt Disney World Resort, Fort Wilderness Resort and Campground, Site 1741, Water, Electric, Sewer, Cable, February 16 - March 2, 2012
INTRO
Here is a tale of the wackiest trip I've ever been on.
As usual, I had all these great plans, but work got in the way.
The plan, Arrive Friday, Feb 17th, have a great weekend with the Wild Fiend Womenz, then my family would join me after the girls left, and we would have a great remaining week with the boys and their girlfriends, departing on the 26th.
Now what actually happened is a complete twain wreck, but here we go!!!!!!
I found out a week or so before the trip that I would not be able to attend the girls weekend, cause my long running project was now due on Tuesday, Feb 21, so since I am always the last to touch the project, I knew I'd be working all weekend.
So, in all this planning, and twists and turns, Lorna offered the loan of her motorhome for my boys to save me setting up tents when the family arrived.
Since I was primary on the reservation, and all the girls were counting on me, I still made arrangements to get the T@B onto the site before the girls weekend.
So, on Sunday, Feb 12th, we got the camper loaded and hitched, then I hopped on a plane for Virginia.
Wednesday, Feb 15th
Rick drove the T@B down to Florida, and I met him there by flying down.
We stayed Wednesday night at the Ramada on 192.
It's actually a pretty good hotel, and with all my work travel, we usually stay there free on points.
Also, with all my work travel, I rented a car in Orlando for just the cost of the taxes and gas, to save Rick a trip to the airport with the T@B in behind.
After a quick dinner from the hotel restaurant, time for bed!!!
Here is why we like this hotel. If you get an upper floor facing 192, you have a GREAT view of WDW!!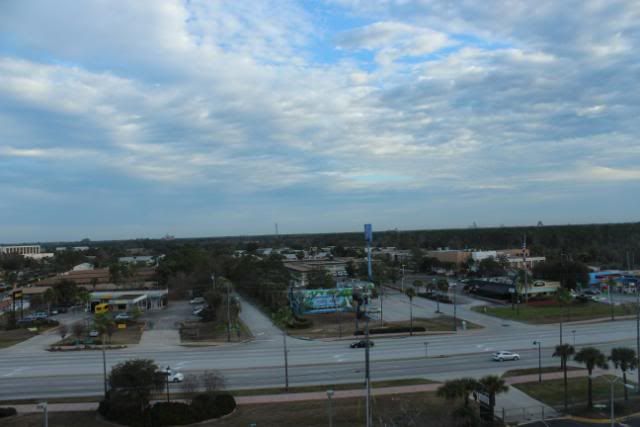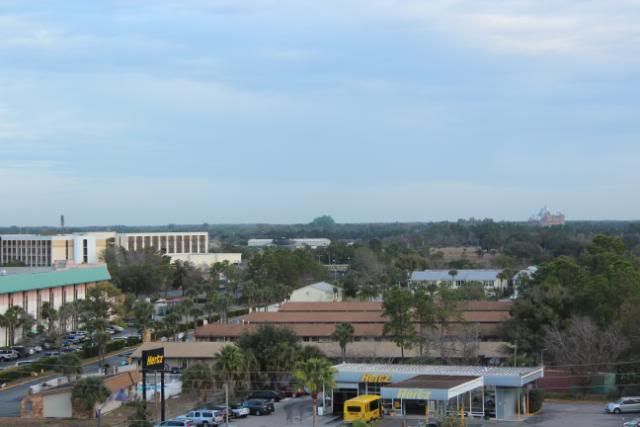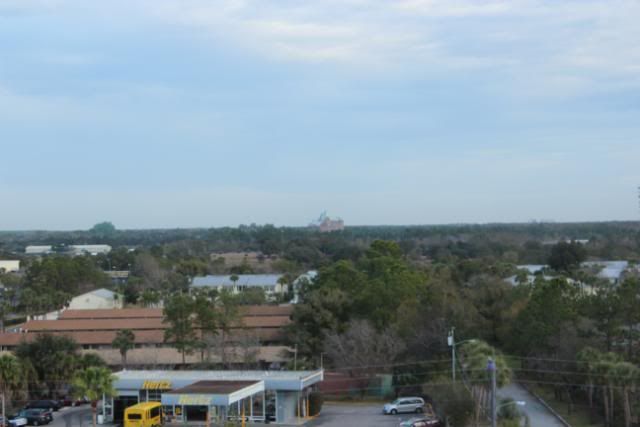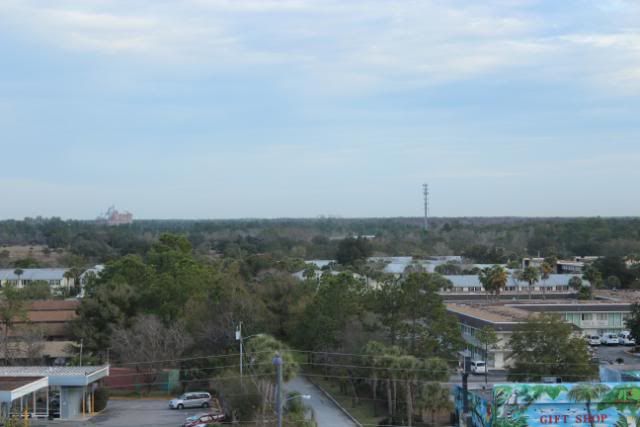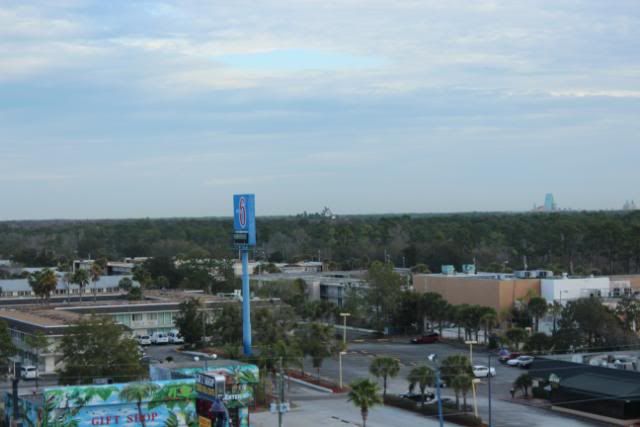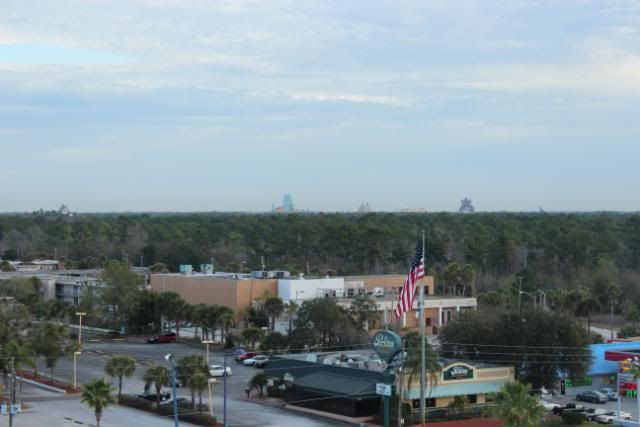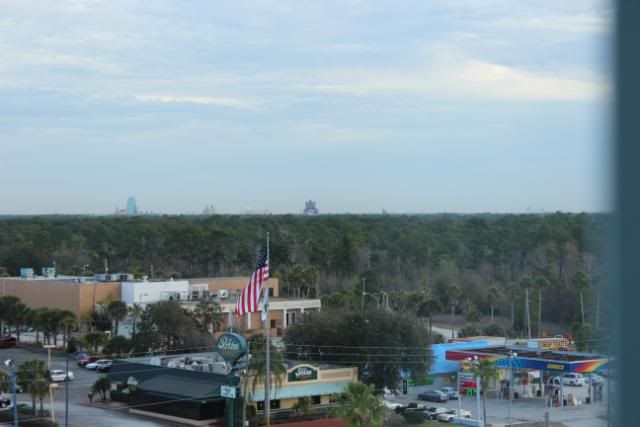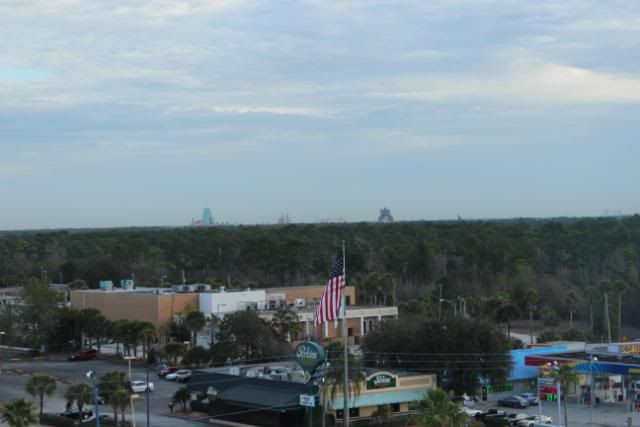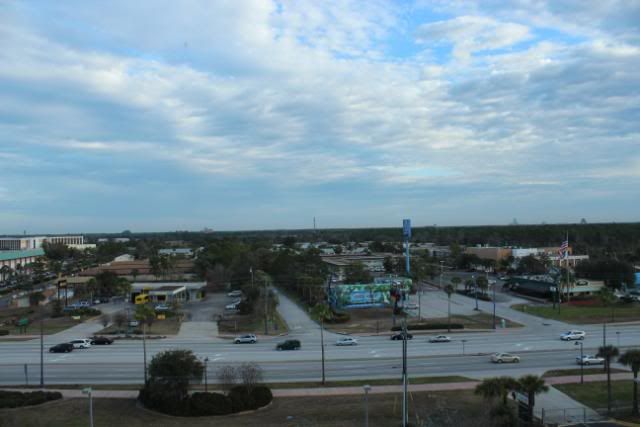 Here are a few pics of the room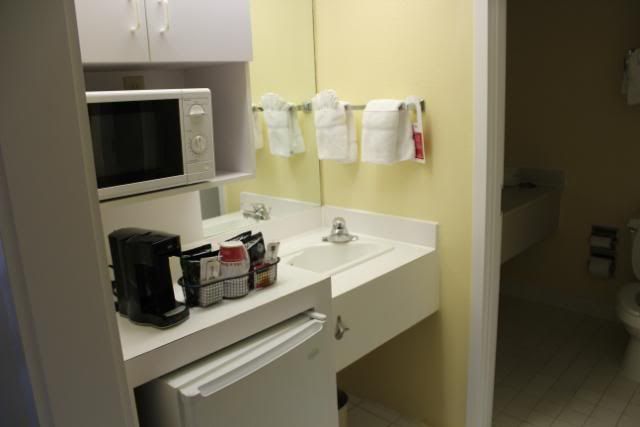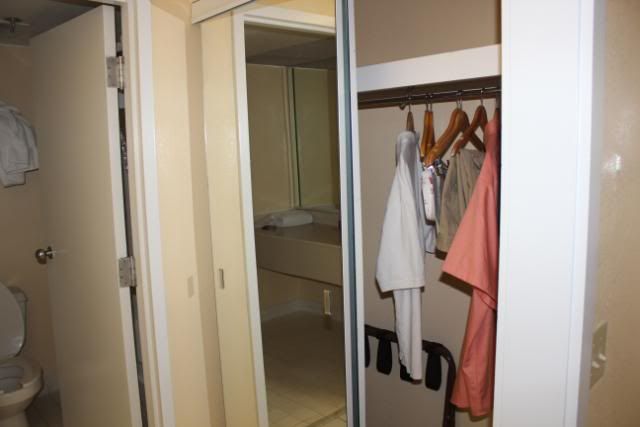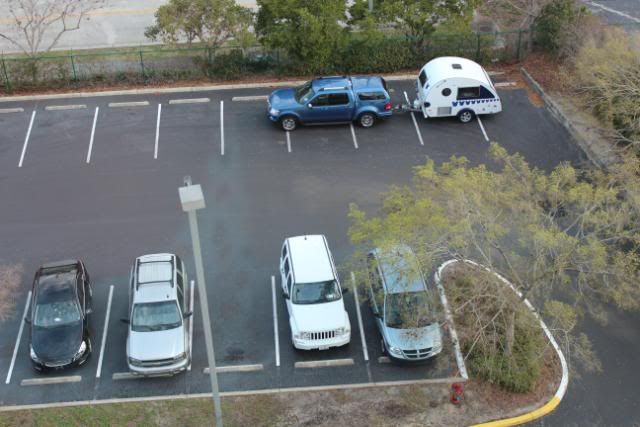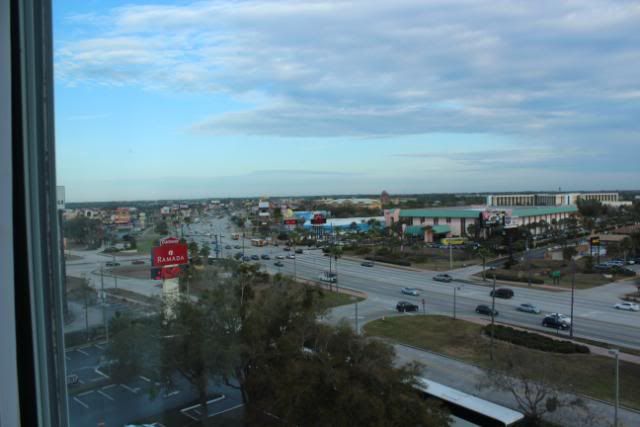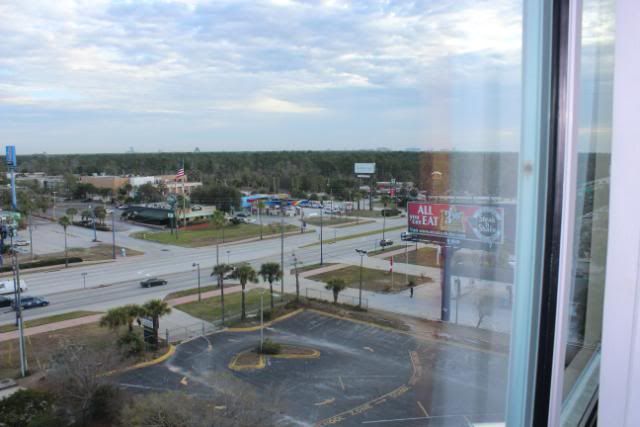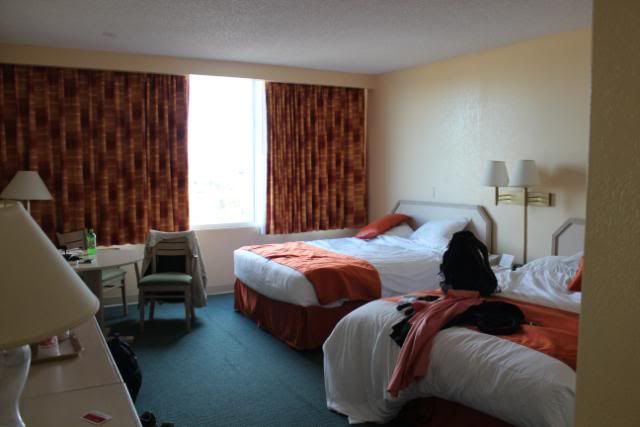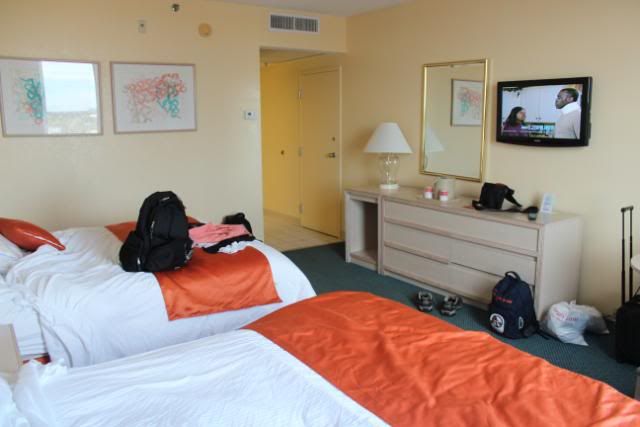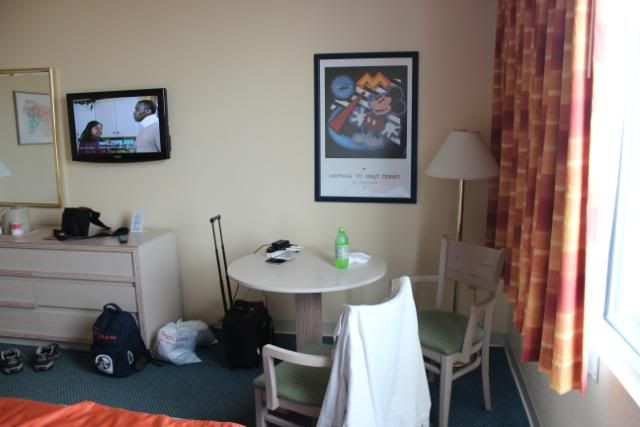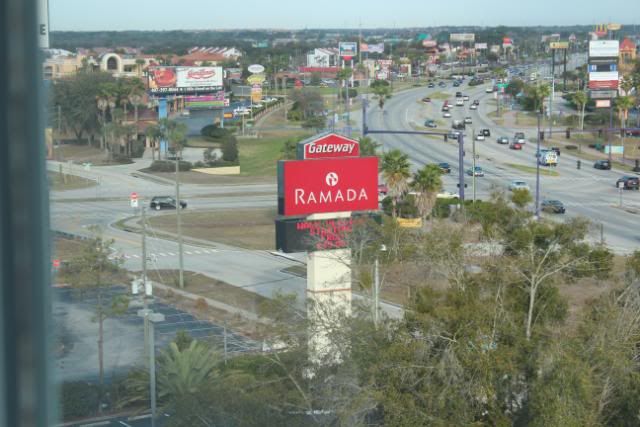 Coming next, arriving at the Fort!!